Wednesday, September 24, 2014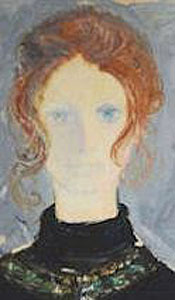 FIWM TEAM IS BACK
Siamo tornati. Non chiedeteci dove siamo stati. Via, lontano, a pensare. E come dopo ogni lunga assenza, le fasi del rientro sono state lunghe, e ricordi paradisiaci continuano a confonderci e ci appannano e offuscano lo sguardo, come la ragazza in questo ritratto, a faccia a faccia con Madoi, molto tempo fa.

We are back. Please dont ask where we have been. Just far away, needing time and solace to think about so many things. And after such a long absence, the various steps on our way back took a lot of time. We still are confused by heavenly thoughts which keep on sweetly confusing our minds and blurring our glance, like the girl in this picture facing Madoi, a long time ago.